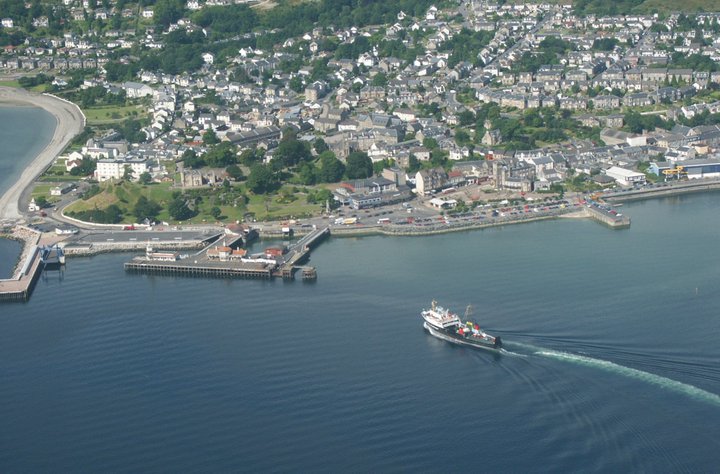 The Professional Diving Academy has secured an agreement with Argyll and Bute Council for the exclusive use of Dunoon Pier for the purpose of training divers. The pier, which is an iconic feature to the town of Dunoon and the upper Clyde estuary, was the main sea route for tourists entering the beautiful Argyll and Loch Lomond National Parks that surround the area. It has recently been closed to commercial passenger ferries in preference to the new pier and link-span facility which can be seen to the left of the areal photo.
The pier is another fantastic addition to the PDA's ever expanding portfolio of dive sites and offers excellent sheltered diving conditions on a sand and shingle bottom. As well as the multitude of timber piles which can be inspected during training, there are also steel cylindrical piles on the dolphins to the right of the photo and an opportunity to conduct concrete inspections on refurbishment work done on the original link-span by PDA's sister company Shearwater Marine Services nearly a decade ago.
As well as the comprehensive spread of inspection techniques which can be used, the pier and its various access platforms offers excellent scope for underwater tooling and our current surface supply delegates have already tested out the site in that respect. With the availability of the pier buildings due to be confirmed shortly, it is planned that the Academy will have at least one of these developed into another multimedia classroom facility before the end of summer making for an excellent all round training venue.